Awards
Safecontractor Approved Award
Safecontractor is a leading third party accreditation scheme which recognises very high standards in health and safety
management amongst UK contractors and businesses.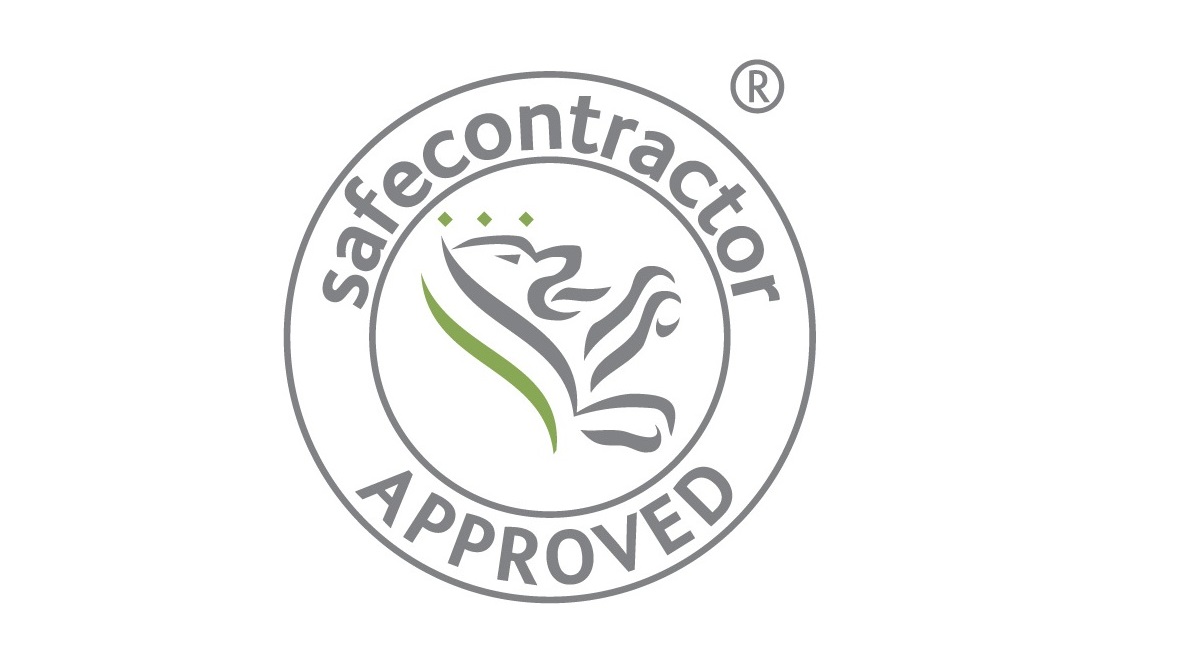 To achieve the award under the Safecontractor scheme, businesses undergo a vetting process which examines health and safety procedures and their track record for safe practice.
The award is applicable to most industry sectors, however it is particularly relevant to food manufacture, property, facilities management, retail and leisure sectors, all of which are big users of contracted services.
We're thrilled to have won this award and to have been recognised for our commitment to the safety and wellbeing of our employees.
Cardiac Smart Gold Award

The CardiacSmart Gold award aims to recognise companies or individuals who 'have made outstanding efforts to save the life of a person suffering a cardiac arrest' including the ability to raise awareness of the Chain of Survival in its four stages.
The award, which is awarded by the North West Ambulance Service, can also be won at Bronze and Silver levels – but defibshop has earned the top award after ticking all the boxes including:
Increasing numbers of personnel trained in Basic Life support
AED awareness sessions offered to the wider community
Ability to sustain their work
We are incredibly proud of the award and thank the NWAS for recognising the work we do in the community with defibrillator placement and AED training.
Salford Business Awards Excellence Runner Up 2014

The 2014 Salford Business Awards is an esteemed event with hundreds of applicants entering to win one of nine awards announced on the evening. The awards recognise local Salford Businesses and have some incredibly notable entries from various companies in the local area.
We were incredibly pleased to win runner-up position for the "Excellence Award", this award focuses on a business's standards in terms of customer service, internal strength and ability to progress. This was our second time winning this award which we feel is a fantastic achievement considering the amount of competition at the event, receiving this accolade and recognition confirms our ability to progress and grow as a team and as a company.
Great Place to Work® 2014

The Great Place to Work® Institute defines a great workplace as one where you: 'Achieve organisational objectives with employees who give their personal best and work together as a team or family, all in an environment of trust.'

There are three key elements of a 'great workplace':
People trust their management
Have pride in what they do
Enjoy working with their colleagues

We have ranked in the top 25 Best Workplaces 2014 in the Small Business category, which is an amazing achievement and something we are incredibly proud of!
Investors in People - Bronze
Investors in People is all about business improvement. We have achieved this award through targeting our chosen business priorities and working towards them in conjunction with Investors in People.
Our customers greatly value this award as it is the independently assessed, leading management benchmark of business improvement and once again shows our commitment to our customers but also to our own staff.
Insight 100 Customer Service Award in Training Services 2013
Insight100 recognises organisations which are particularly passionate about customer service and the well-being of their employees and award those which demonstrate their potential or their motivation to creating the best experience for their customers.
We were awarded the Customer Service Award in Training Services due to our impressive Customer Satisfaction Score of 84%.
Sunday Times - Non-Executive Director of the Year 2013
imperative Training's Non-Executive Director Jo Haigh was awarded the Peel Hunt / Sunday Times Non-Executive Director of the Year in the privately-owned companies' category.
Nominated by us at Imperative Training, Jo was named as a finalist last week in the privately-owned companies' category at this year's NED Awards. Since coming on board just over two years ago, Jo's innovative style and pure determination have helped to double our business turnover as well as increase our number of in-house staff by 3 times.
Best Business Awards - Customer Focus Winner 2012
Nominated for this award due to our work with organisation Creative Support and the training sessions we provide for their staff within the centres as well as the service users.
Commenting on the award to Imperative Training in the Best Customer Focus category, Andrew Areoff, the Chairman of the Judges, said: "Providing health and safety training to companies is a vital service that could save people's lives and Imperative Training impressed the judges with its commitment to delivering the best possible customer service. By keeping trainers up to date with the latest guidelines, the company ensures trainers provide a high standard of training and comments obtained from students attending each course are always followed up and fed back into the business."
Salford Business Excellence Award Runner-up 2012
On our first time entering the awards, we were shortlisted for the Excellence Award, and awarded the Runner-up award for this category! Recognising businesses based in Salford across a wide range of areas, the Salford Business Awards mean a lot to any organisation in the local area.
Shortlisted
Manchester Evening News Business of the Year Award 2012
Football Business Awards Services to Business under £10m