Hire a Defibrillator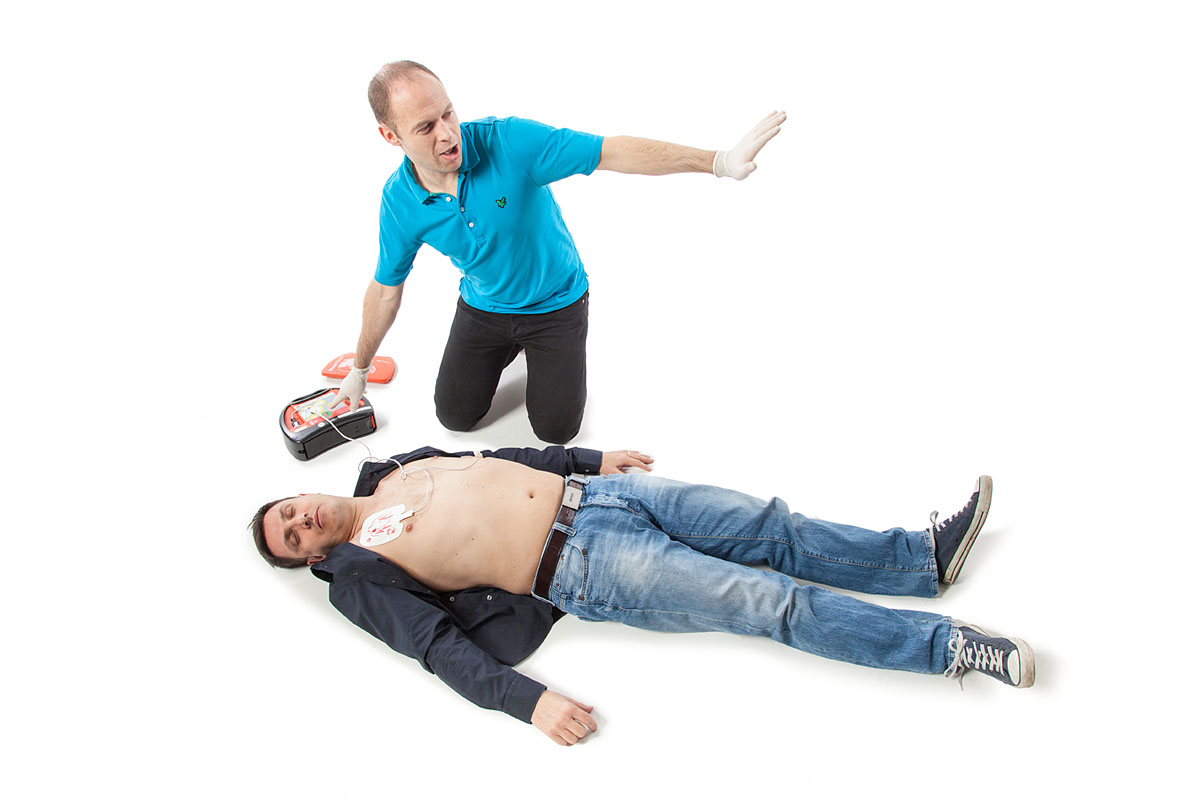 Sudden cardiac arrest can happen anytime and anywhere, which is why having the definitive treatment against this close by is vital to increase chances of survival.
If you're holding an event or a special project where you'll be expecting members of the public to attend, having a defibrillator on site to safeguard yourself and your guests will give you peace of mind that you're able to take action in the event of an emergency.
The AED (automated external defibrillator) we have available for hire is the Semi-Automatic Powerheart G3 manufactured by Cardiac Science. A simple and easy to use device which can be used by anyone to help save someone's life.
By hiring a defibrillator from us and including it in your first aid provisions, you're fulfilling your corporate responsibility by protecting yourself (or business) and the general public from losing a life to cardiac arrest.
What are the facts you should take into account?
Ambulance response time for a cardiac event is approximately 8 minutes (with only 73% reach that target)
For every passing minute without CPR and defibrillation, a person's chance of survival decreases by 10%

About the Powerheart G3 Defibrillators have been designed to be fuss-free and easy to use, and the Powerheart G3 is no exception. From the very moment you open the lid of this AED, it's virtually ready to use, the only thing you need to do is place the pads on the victim using the diagrams provided, press a button and follow the prompts.
This lightweight and handy device has pre-connected pads that are even checked for their stickiness through its own software, so you can be confident that your unit is rescue ready at all times.
The clear voice prompts and visual diagrams help you follow the process of defibrillation and at the press of a button, a shock of 105-360 J will be given if required after the AED has analysed the heart for a shockable rhythm.
Unlike some AED's, the G3 will escalate shocks if previous attempts have been unsuccessful, and if the casualty has a pacemaker fitted, that will also be traced.
And as if that wasn't enough, it was chosen as the sole AED of choice for Phase 2 of the National Defibrillator Programme by the National Heart Foundation in partnership with the Department of Health. We only want to provide you with one of the best on the market!
Want to learn more about defibrillators? You can visit our blog or alternatively some of the helpful resource pages below which include an in-depth look into exactly how a defibrillator saves a life.
How to Hire

The Price: To hire the G3, it costs just £99 + VAT a week, or £395 + VAT a month. (shipped and collected securely for just £20.00).
The Booking: Call our friendly Customer Care team on 0845 071 0830 to book or simply leave your details over on our Contact Us page and we'll take care of the rest.